bamboo outdoor laminated beams
Ecological Data per mass per volume
Subject
Value
Unit
Primary Energy, non-renewable
10.9
MJ/kg
Primary Energy, non-renewable
7,630.0
MJ/m³
Global Warming Potential
0.8
kg CO2-eq/kg
Global Warming Potential
0.0
kg CO2-eq/m³
(show values per volume) (show values per mass)
Life Cycle Transition
About the Product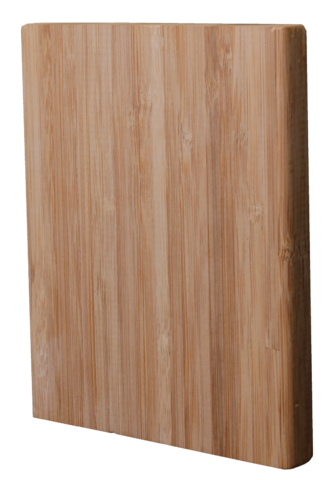 Bamboo is a natural raw material that absorbs large amounts of CO2 during its very rapid growth and forms new oxygen. Its natural properties, such as high density and a hardness of 40 N/mm², give bamboo a special stability which makes it very suitable as a building material. These properties make bamboo an alternative to tropical woods or other endangered tree species. Only certain trunks of the bamboo plants are harvested, so that the mother plants remain intact and can continue to grow.
Due to their longevity, bamboo slats are particularly suitable for outdoor use, as facade elements or for garden furniture. They have the highest durability class according to EU standard EN 350. The natural appearance of bamboo wood changes due to weather conditions.
The natural material without toxic additives from renewable raw materials can be reused or recycled. Alternatively, there is the possibility of energy recovery in a biomass plant. As bamboo is only cultivated in tropical and subtropical climate zones, long transport routes must also be taken into account.
Moso's Bamboo N-Finity vertical lamella is produced in China from FSC-certified fields and plantations. In addition, the highest emission standards (E0) are met during production and formaldehyde is not added.
Manufacturer: Moso®