foam glass-board
Ecological Data per mass per volume
Subject
Value
Unit
Primary Energy, non-renewable
22.0
MJ/kg
Primary Energy, non-renewable
2,864.4
MJ/m³
Global Warming Potential
1.4
kg CO2-eq/kg
Global Warming Potential
180.7
kg CO2-eq/m³
(show values per volume) (show values per mass)
Life Cycle Transition
About the Product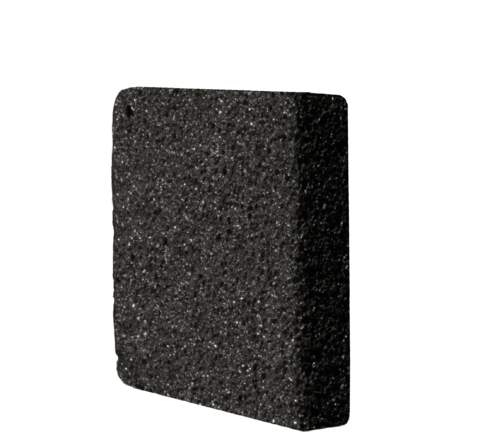 For the production of foam glass, either glass is produced or broken glass is used and ground and foamed. The Glapor foam glass plate is made only from waste glass.
The foam glass plate is used as thermal insulation for interior ceilings and interior walls, behind claddings, under sealings, under ceilings, under floating screed against the ground, under foundation slabs. It is non-combustible and does not rot.
The foam glass plate is bonded to the substrate with solvent-free cold adhesive. If it is possible to remove the foam glass in a single grade, it can be recycled. Single-variety production residues and cutting residues are recycled as granulate. Contaminated residues are used as a gravel substitute.
Manufacturer: GLAPOR Werk Mitterteich GmbH