hardwood planks with self-adhesive labels
About the Product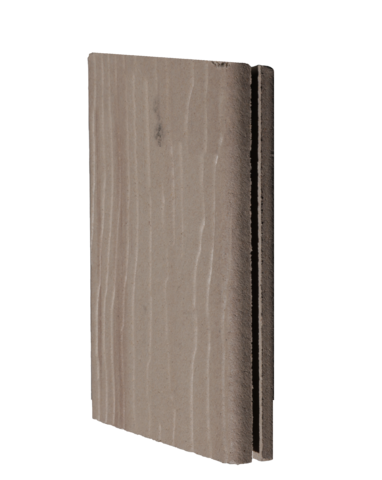 UPM ProFi Lifecycle floorboards consist of up to 95% recycled materials. They are made from oak chips from the flooring industry and recycled plastic from household waste. They are used as outdoor flooring. The planks are available in lengths from 4 to 5 m, widths of 137 mm and heights of 21/25 mm. The weight of the planks is 2.6 – 3.5 kg/m. The planks are mounted on an aluminium substructure with screws and clamps.
A high resistance to weathering and stains leads to a long service life of the planks.
By screwing and clamping the planks together, both the planks and the substructure can be loosened and reused. A material recycling of the planks is not known due to the mixing of the material groups plastic and wood-based material. The most likely scenario is thermal recycling (combustion).
Manufacturer: UPM Biocomposites