natural insulation from the sea
About the Product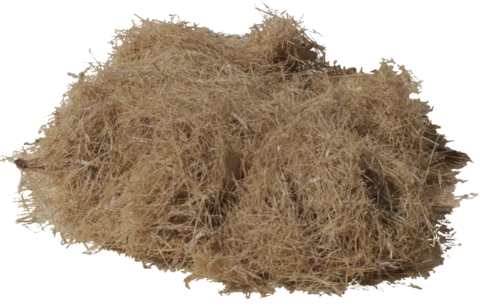 Seaweed insulating material Dead plant parts of the Neptune Sea grass occurring in the sea can be felt by the ocean current to so-called sea balls. These are the basis for further processing into insulation, the product NeptuTherm. This natural insulating material is dried and then introduced as loose insulation by pouring, plugging or blowing.
NeptuTherm has a relatively high density of 65–75kg/m3 of NeptuTherm. With a thermal conductivity of 0.0388 W/mK it is in the range of comparable insulating materials made from renewable raw materials. As the product does not naturally contain protein, it is rot-proof. The fibres absorb a certain amount of moisture without reducing the insulation performance.
NeptuTherm is used for the insulation of floor slabs, floors, walls as well as for the post-compaction of cavities, facades, rafter gaps and interior insulation.
NeptuTherm's loose processing and long lifetime make the insulation reusable. The renewable raw material sea grass is also recyclable and thermally usable.
Manufacturer: NeptuTherm