roof waterproofing from renewable raw materials
About the Product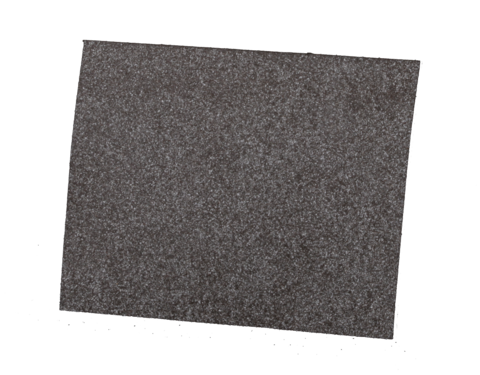 Conventional bituminous or foil waterproofing membranes consist of a limited amount of crude oil. Large quantities of emissions are released as a result of numerous production steps and transport over long distances.
An alternative are sealing membranes made of renewable raw materials. These consist mainly of vegetable oils and pine resin and are also bitumen- and halogen-free. In addition, the seal is resistant to fungal attack and UV radiation, which guarantees a long service life. The uppermost acrylic coating reflects solar radiation and thus passively cools underlying component layers and rooms. The pH-neutrality of the waterproofing membrane makes it possible to use the rainwater flowing off without hesitation.
The DERBIPURE® flat roof waterproofing from Derbigum® has an acrylic coating (350g/m2) and a carrier insert made of glass fleece and polyester (170g/m2). According to the manufacturer, renewable energy sources are used for production. The seal is fully recyclable and Cradle to Cradle certified.
Manufacturer: DERBIGUM
Keywords