wall panels from tree bark
About the Product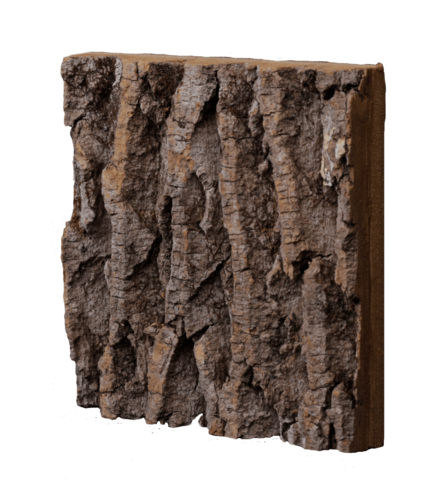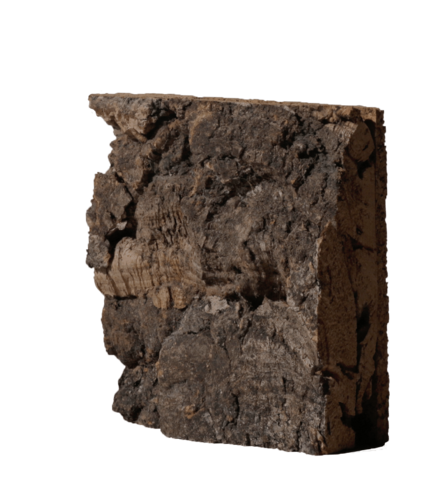 The wood of the poplar, birch, cork or larch tree is mainly used in the furniture industry. The two to four cm thick bark is normally left behind as an unused waste product.
Tree bark is naturally weatherproof and robust, but easy to work with. They are suitable for exterior and interior wall cladding. Larch wood in particular is very weather-resistant due to its high resin content.
The bark of the poplar tree remains natural and can be processed in one piece. Thus the product is 100% reusable and biodegradable after use. The birch and larch tree bark is glued with multiplex boards and the cork tree bark is glued with cork tree boards. Depending on the condition of the wood, it can be reused, reused or recycled. However, gluing the bark to the carrier material prevents complete composting.
The company Freund GmbH has developed wall and facade panels from these tree bark, which are suitable for indoor and outdoor use. According to the manufacturer, renewable energy sources are used in production and water resources are conserved. The panels of the poplar tree bark have been certified with Cradle to Cradle Platinum.
Manufacturer: Freund GmbH