wall panels made of moss
About the Product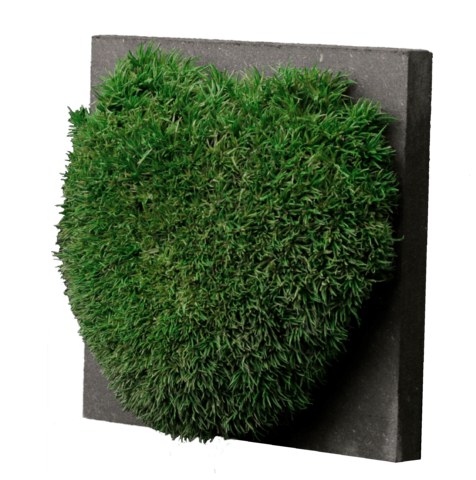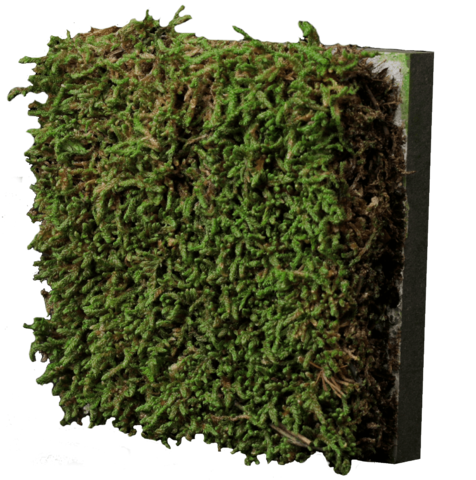 Mosses are land plants that usually do not form supporting tissue. They are among the oldest plants and can be found in all climate zones due to their high drying tolerance.
When the mosses are harvested, only parts of the growing moss areas are removed so that natural regeneration of the plants is guaranteed and the crop is preserved. For a longer shelf life the mosses are cleaned and preserved with natural additives. They are then fixed to carrier boards (MDF) and fastened to a substructure with screws or tackers.
At a humidity of 40–60%, the moss pictures do not require any further care, irrigation, lighting or fertilization and also regulate the room climate. In addition, the moss panels have a sound-absorbing effect of up to 90%. The mosses are mainly used as wall elements in interior construction and function as greening systems. After use, the mosses can be separated from the carrier plate and biologically degraded.
The moss manufactory of Freund GmbH manufactures its products in Germany. In addition, the moss wall panels are made exclusively of German moss (Iceland moss, upholstered moss or forest moss).
Manufacturer: Freund GmbH