cellulose insulation system
Ecological Data per mass per volume
Subject
Value
Unit
Primary Energy, non-renewable
1.8
MJ/kg
Primary Energy, non-renewable
80.1
MJ/m³
Global Warming Potential
-1.6
kg CO2-eq/kg
Global Warming Potential
-74.2
kg CO2-eq/m³
(show values per volume) (show values per mass)
Life Cycle Transition
About the Product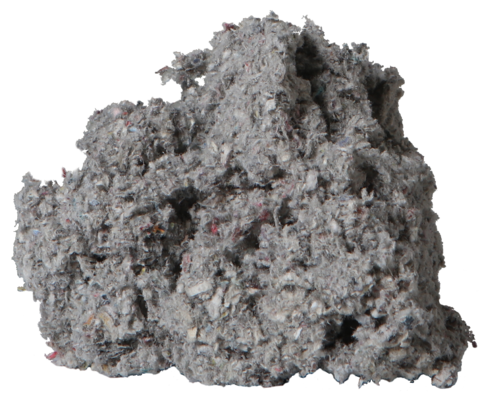 Cellulose insulation is mainly produced from waste paper. For this purpose, waste paper of a certain quality is defibered and processed. As a rule, flame retardants are added to increase fire resistance. The recycling of waste paper as insulation represents a sensible step in the cascade use of wood products.
Many manufacturers offer cellulose insulation – the product Steicofloc insulation is characterised by the fact that particularly long cellulose fibres are obtained from waste paper during production, which increases functionality. The manufacturer states that the manufacturing process is less complex compared to conventional methods. However, LCA data are not available. A version without boron is also available.
Blow-in insulation is used for all closed cavities in roofs, walls and ceilings. It is also used as insulation in prefabricated wall and ceiling elements and for renovation work in roofs and floors. The loose paper flakes are introduced with blowing machines.
The thermal resistance of 0.038 – 0.04 W/mK is in the range of wood fibre insulation boards and other insulating materials from renewable raw materials, such as hemp insulation. The insulation can be sucked off again and reused indefinitely. Also a recycling or thermal utilization is possible. In theory, the untreated paper could also be composted, but its calorific value makes combustion more likely.
Manufacturer: STEICO SE