natural fabric with reinforced bio-plastic, or a bio-composite
About the Product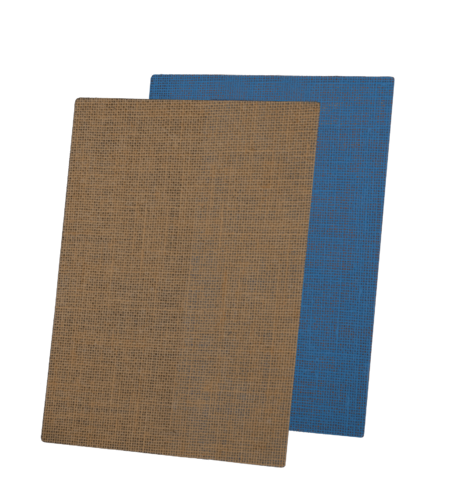 The processed fibres of the jute plant are brought together for the product Sizopreg fabric with a bioplastic of polylactides. Synthetic polymers are made from sugars and with the help of bacteria. The addition of bioplastics increases dimensional stability and provides protection against moisture.
The fabric is 1 mm thick and available in 1.25 m x 3.05 m dimensions. The material is highly flexible in the range from -30 °C to +80 °C. It is also thermally deformable. The Sizopreg fabric is used in interior design and product design. It is available in 10 different colours.
The bio-composite is relatively robust and can be recycled by crushing and preparation. The degradability of the product has not yet been investigated. However, it is not easily compostable, since the composite provides resistance to temperatures of up to +80°C.
Manufacturer: S.I. Zwartz B.V.