plywood and laminated veneer wood
Ecological Data per mass per volume
Subject
Value
Unit
Primary Energy, non-renewable
6.1
MJ/kg
Primary Energy, non-renewable
3,100.0
MJ/m³
Global Warming Potential
-1.3
kg CO2-eq/kg
Global Warming Potential
-653.0
kg CO2-eq/m³
(show values per volume) (show values per mass)
Life Cycle Transition
About the Product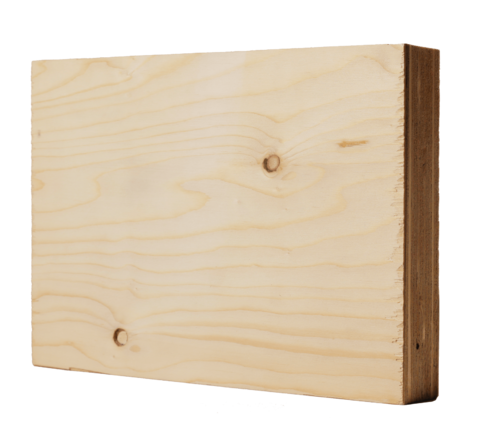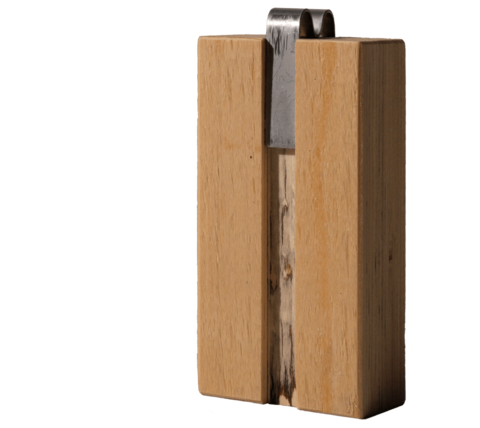 Laminated veneer lumber consists of several veneer layers of softwood, usually spruce. The individual peeled veneers are each 3 mm thick and are glued in a continuous process with staggered joints. The gluing process limits any defects to a thickness of 3 mm. For a wood-based material, it is exceptionally strong and dimensionally stable, as the natural defects of the wood are minimised and distributed during processing.
Laminated veneer lumber enables larger spans than solid structural timber with lower cross-section heights than glulam. Large formats can limit the formation of joints and reduce material consumption. It is therefore suitable for use in weather-protected, structural areas as a beam, support, plate or panel in a wide variety of load-bearing structures. It is used above all in wide-span or highly stressed halls, domes, bridges, multi-storey buildings or special structures.
Kerto veneer laminated timber from Metsä Wood is made from wood from PEFC-certified forests. It is available as a wide panel (1.82 or 2.50 m) and in lengths up to 23 m. According to the manufacturer, the company is committed to industrial efficiency and the use of all waste products in renewable energy production. Metsä Wood is part of the Metsä Group, which covers the entire wood value chain from seedling to end product. The manufacturer is also part of the Open Source Wood initiative, an internet platform that provides and shares knowledge about innovative wood construction.
Compostability at the end of life depends on the binding agents used. At present, it is mostly used for energy recovery due to its high calorific value. Since Kerto is glued with phenolic resins, the product is not biodegradable. It is possible to reuse or recycle the large-format cross-sections.
Manufacturer: Metsä Wood Deutschland GmbH