protection of construction
About the Product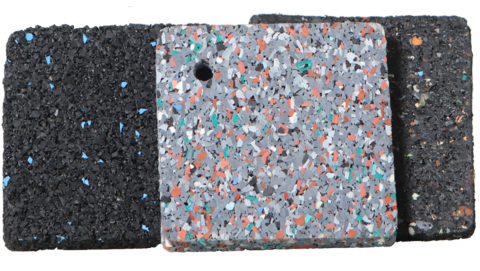 The Kraitec safety layers consist of recycled rubber granulate, which is bonded with polyurethane. Depending on the application, the safety layers are available in different variants and colours. It is offered as plug-in boards or loose sheets. A percentage of Reyzklat is not indicated.
The safety layers are used as protection against mechanical damage to be waterproof, insulation, system structures on roofs, as impact sound insulation or as an elastic surface e.g. on roof terraces and balconies. The safety layers are laid in 1-/2-layers loosely with overlapping and then weighted down with e.g. substrate. The plug-in boards are clamped together.
The safety layers in the form of plug-in boards can be exchanged, dismantled and reused thanks to their plug-in system. The weighted sheets can also be dismantled and reused after the weighting has been removed. Loose composite sheets can be recycled.
Manufacturer: KRAIBURG Relastec GmbH & Co. KG